8th Annual
WORLD OPEN INNOVATION
CONFERENCE 2021
Hosted at the High Tech Campus
Eindhoven, The Netherlands


Pre-conference day: visit to High Tech Campus & Brainport
WOIC 2021 will take place in the heart of the Brainport region, which is a regional innovation ecosystem in…
Click for EasyChair website
We will of course monitor the developments related to the COVID-19 pandemic. We are assuming that we will be able to organize a physical conference but if this is not possible, we will move to a fully online format or some blended form depending on the exact situation.
In any case, we are offering an online track for those who already know they will prefer a virtual experience at the time of submission.
Welcome to the 8th annual World Open Innovation Conference — WOIC 2021!
The WOIC brings theory and practice closer together. We seek the latest in academic research on open innovation, and combine that in our program with challenges faced by industry executives who manage open innovation in their organizations. In addition, we aim at engaging policy makers to better understand the opportunities and challenges associated with designing effective open innovation policy measures. This year, we will also introduce a dedicated workshop program by adding a third conference day, and we will be organizing an exciting pre-conference visit to local companies in the Brainport Eindhoven region.
For the submission process, we welcome both traditional research papers and those with a more managerial or policy orientation, either extended abstracts or full papers.
From the accepted full paper submissions, we will be selecting two academic award winners, with one prize for the best student paper and one for the best emerging scholar paper. We will also showcase those papers with most implications for practice. In addition, the best papers submitted to the conference will be considered for a Special Section of California Management Review.

More details in the full Call for Papers
Special Section in California Management Review:
The journal California Management Review (CMR) will publish a special section on "Open Innovation" with selected papers from this conference. Submission of a full paper is required to be considered for the special section. The submitted full papers will be shortlisted based on quality and managerial implication.
Call for applicants for doctoral consortium!
The WOIC 2021 Doctoral Consortium offers 12 doctoral students the opportunity to interact with and learn from experienced open innovation scholars. The consortium is aimed at mid- to late-stage doctoral students (i.e., completed about two years of their program) doing research in (or related to) the field of open innovation. As part of the consortium, doctoral students will have access to a dedicated pre-conference program on Wednesday, December 8, and tailored workshops on Saturday, December 11.
WOIC 2021 will take place in the heart of the Brainport region, which is a regional innovation ecosystem in the Eindhoven area. It is a renowned hotspot for open innovation. The conference itself will take place at the High Tech Campus, which has been recognized as the smartest square kilometer in the world. The campus is built around an ecosystem of 235 companies with a range of application fields. It is home to over 12.000 innovators, researchers, and engineers that create the technologies and businesses of the future. Together with the High Tech Campus and Brainport Development — an organization that provides local support in the region to attract international high-tech and manufacturing companies —, we will be developing a pre-conference visit to expose interested attendees to the local ecosystem.
A workshop program will take place on the third day of WOIC 2021 (i.e., Saturday, December 12). The overall goal of the workshops is to offer an interactive way of sharing ideas, knowledge, and expertise—particularly around emerging questions and challenges in the field of open innovation—with the WOIC community to advance research through developing new ideas and projects. We invite researchers interested in organizing workshops to submit proposals. We welcome a broad range of topics related to open innovation as well as workshops on emerging research methodologies or teaching methods. We may also include paper development sessions, meet the editor sessions and/or other sessions focusing on a particular group of participants (e.g., Ph.D. candidates, junior faculty members, methodologists, and so on).
Read all info in the full Call for Workshops.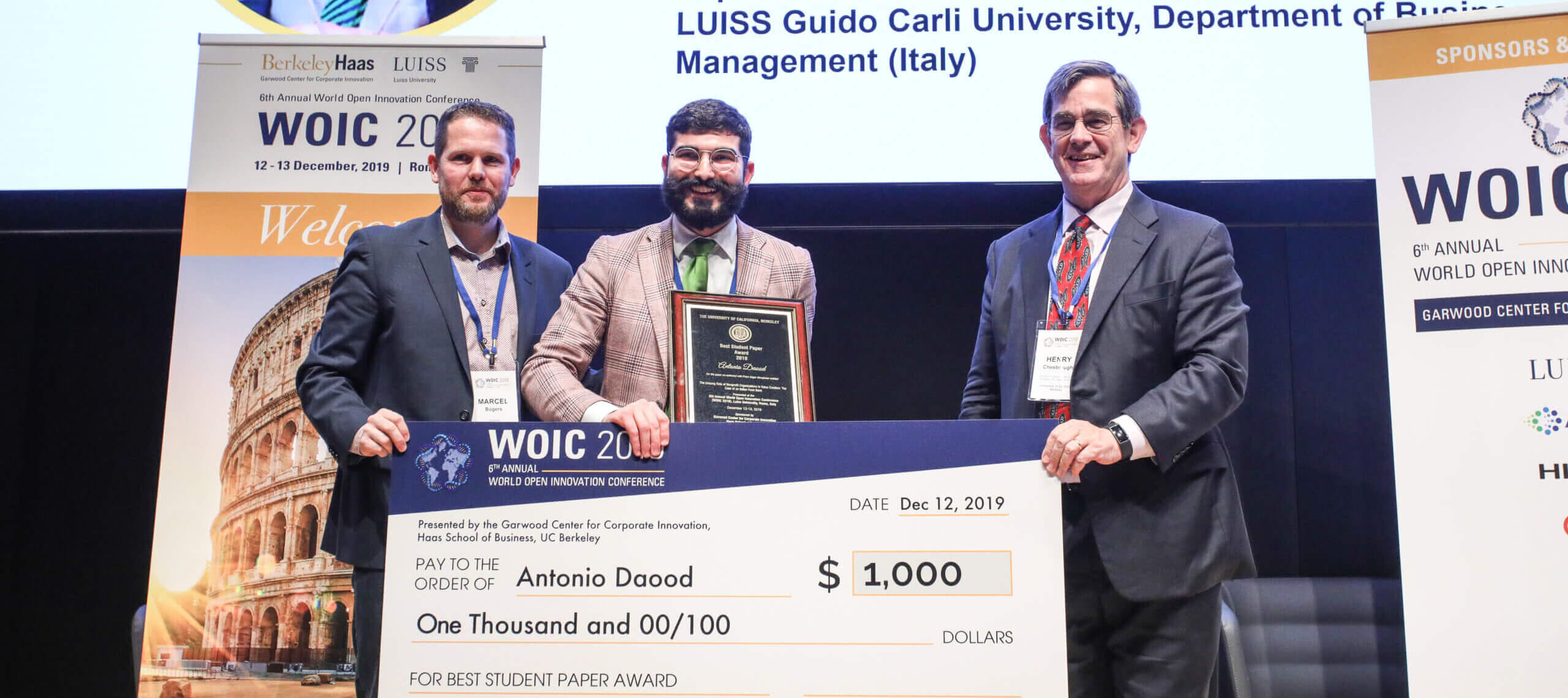 Awards for Best Paper by a Student and Emerging Scholar
The conference will feature an award for the best paper by a student and the best paper by an emerging scholar. To be eligible for the award, the student or emerging scholar, respectively, must be the lead author or single author of the paper and he or she must be the presenting author at the conference. The finalists of the awards will be honored during the conference and on the WOIC website. The winner of each award will receive a plaque and a €500 cash reward and a free entry to next year's WOIC.
Theme: Building succesful Ecosystems through open Innovation
Open innovation describes "a distributed innovation process based on purposively managed knowledge flows across organizational boundaries." It provides insights into how firms can harness inflows and outflows of knowledge to improve their innovation success. During the last two decades, open innovation has had profound impact on both the practice and study of innovation. In parallel to open innovation becoming a central feature of innovation management, the concept of innovation ecosystems has also gained much attention from both research and practice. In the face of innovation, one organization's success will depend on the efforts of other innovators in its environment.
With this year's conference theme – "Building Successful Ecosystems Through Open Innovation" -we want to highlight the potential of applying what we know about open innovation in order to build successful ecosystems.
Submission deadline for extended abstracts and full papers.
Notification of accepted submissions.
Registration deadline for accepted submissions.
Deadline for Early Bird registration.
Deadline for submitting workshop proposals.
Deadline for applying to the doctoral consortium.
Notification of acceptance to the doctoral consortium.
Visit to High Tech Campus & Brainport (optional).
Pre-conference doctoral program (part of Doctoral Consortium).
Visit to High Tech Campus & Brainport (optional).
Pre-conference doctoral program (part of Doctoral Consortium).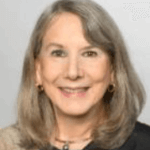 William L. White Professor of Business Administration at the Harvard Business School.
She studies the process of design and its impact of design architecture on firm strategy, platforms, and business ecosystems. More information
While we are planning for a physical conference, we are also going to offer an online track. We learned a lot from having to host the conference virtually in 2020 due to the COVID-19 pandemic, and we are planning to permanently expand our virtual offering. This online-only virtual track will consist of, for example, streaming of plenary sessions, participation in moderated sessions, online networking, and virtual presentation and discussion of submitted papers. We believe that offering an online track will make our conference and community more accessible, including to those who may otherwise not be able to travel for the conference. The exact format of the online track conference will be announced later.
Note that you will need to indicate during submission process whether you are submitting for the physical conference or the online track.
Innovation Technology Entrepreneurship & Marketing
The Innovation, Technology Entrepreneurship and Marketing (ITEM) group focuses on understanding and improving new business and product development processes within firms, organizations, and institutions in a high-tech context.